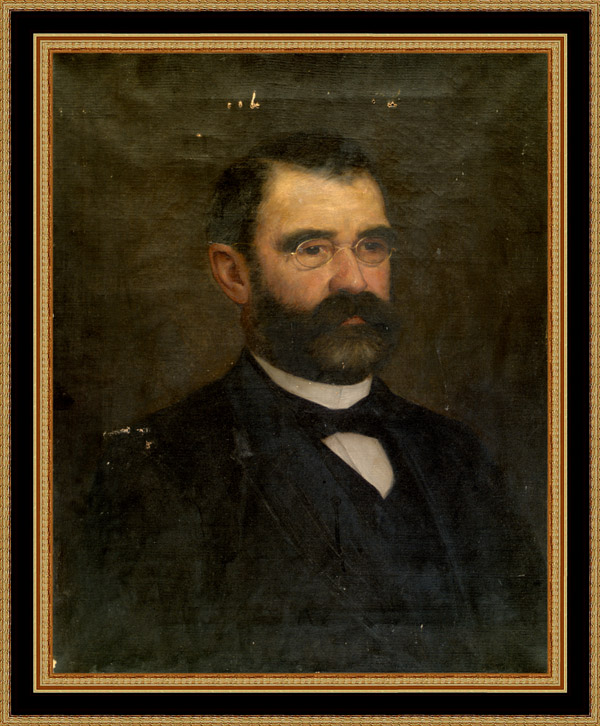 Aaron French was born March 23, 1823 in Wadsworth, Medina County, Ohio. He was the son of Philo and Mary (McIntyre) French. He worked in a series of jobs as a young man, including blacksmith, fur agent and wagon maker ,before obtaining a position with the Cleveland, Columbus and Lake Shore Railroad Company. While employed there, he worked on the erection of the iron work of the Painesville Bridge. He later worked for the Racine and Mississippi Railroad in Racine, Wisconsin, where he was elected Sheriff in 1862.
The majority of his business years were spent in Pittsburgh, where French and his business partner Calvin Wells started the A. French Spring company. French served as president of the company for 20 years.
French died the day after his 79th birthday on March 24, 1902 in his home at 6826 Penn Avenue, Pittsburgh.